Pine Island Academy will include high quality learning areas which feature movable walls between two classroom teams as well as extended learning areas for collaboration opportunities. Each facility includes state of the art technology and excellent core facilities that include a media center, cafetorium, playgrounds and physical education fields.
The design being used for Pine Island Academy is a duplication of Freedom Crossing Academy and Palm Valley Academy. The planned capacity for this schools is approximately 1,490.
By using existing prototype designs for this new school, the School District will save both time and money.
Pine Island Academy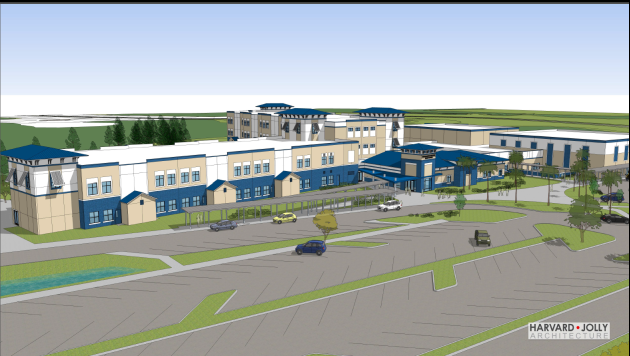 Pine Island Road