by Maya Mukherjee and Brooklyn Reeves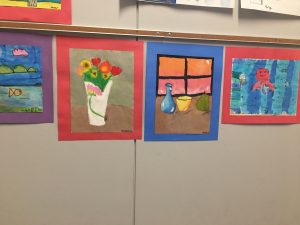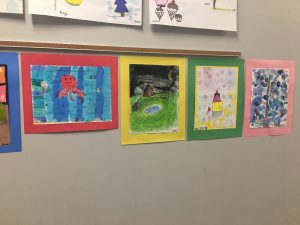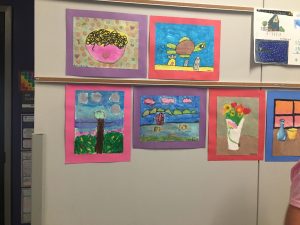 PIA's elementary artists have recently been working on several projects that include sail boats, abstract craft, patterned hand art, shapes in nature, inspirational messages and still lives.
Having art as a resource allows elementary students to channel their inner creativity and innovation when it comes to various pieces. Art engages and allows children to explore their senses in flexible, cognizable, social-emotional and multi-sensational experiences.
"I think that it gives them an opportunity to use their imagination and to use the right side of their brain," Kindergarten-Fifth Grade Art Teacher, Abigail McKay, explained. "I see that it impacts them in the way that they're so excited to work on their projects-There's a lot of enthusiasm for art at this school," McKay added.
Several students have agreed that this resource is very fun, as it allows them to use their artistry and inventiveness, all the while expressing themselves. Art also increases levels of confidence in people, as they can feel proud of their work after all the effort put into it.
"I love art. I love how we can express ourselves through it," Fifth Grader Jordyn Gambardella, conveyed.