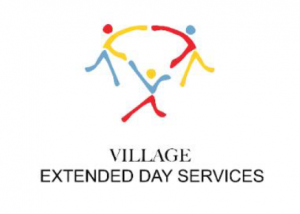 Village Extended Day Services provides before and after school extended day and optional vendor enrichment programs for Pine Island Academy students.
The Village Extended Day program is proud to provide an energetic environment that is safe, nurturing, and filled with a variety of structured activities that deliver opportunities for learning, exercise, social development – and fun!  All programs take place in the safety of the public-school environment as our campus for our Extended Day program. Pick up and drop off will take place at the back of the school daily.
Children are provided an afternoon snack, have homework time and participate in daily planned activities including arts and crafts, outside games and free play, inside team and board games, science experiments, cooking projects, community service, and more.  Please visit the Village Extended Day website (www.villageextendedday.com) for more detailed information about the program, activities, rates, and to obtain forms for registration.
Along with our exciting activities, each day there are outside Vendor Enrichment programs for an additional cost that are available for the children in Extended Day as well as children at the School who are not a part of the Extended Day program.
Click here: Village Extended Day Services
PIA HANDBOOK 23-24 Ext Day
Pine island tuition express form Ext Day 23-24
Enrollment-Form-2023-2024
PIA MyProcare Instructions
DCF Flyer
Pine Island Welcome Letter from the Director
Contact Information: 
Click here: Village Extended Day Services
Program Director: Tina Major
Phone number: 904-377-4283
Email: [email protected]