Pine Island Academy Media Center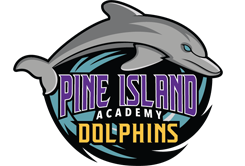 The Mission of the Pine Island Academy Media Center is to instill a love of reading for pleasure and information by connecting our staff, students, and community to various text and technology resources.  We want to foster a lifelong love of learning, while inspiring our students to be creative, innovative , critical thinkers through reading, research, and exploration.
Library Information:
Classes visit the Media Center every seven days.  Students are welcome to utilize the library for checkout or computer usage throughout the day with teacher's permission.  The Media Center is open everyday from 8:00-2:10 (M, T, TH, and F) and 8:00-1:10 on Wednesdays.
Checkout Information: 
Students can checkout books for 2 weeks.  Checkout limits are as follows:
Kindergarten–1 book
1st-1-2 books
2nd and 3rd grade–2 books
4th and 5th grade–3 books
Middle-4 books
Jamie Masitti, Media Specialist
Heather Gerry, Paraprofessional